Things To Do In Quarantine, Vol. 3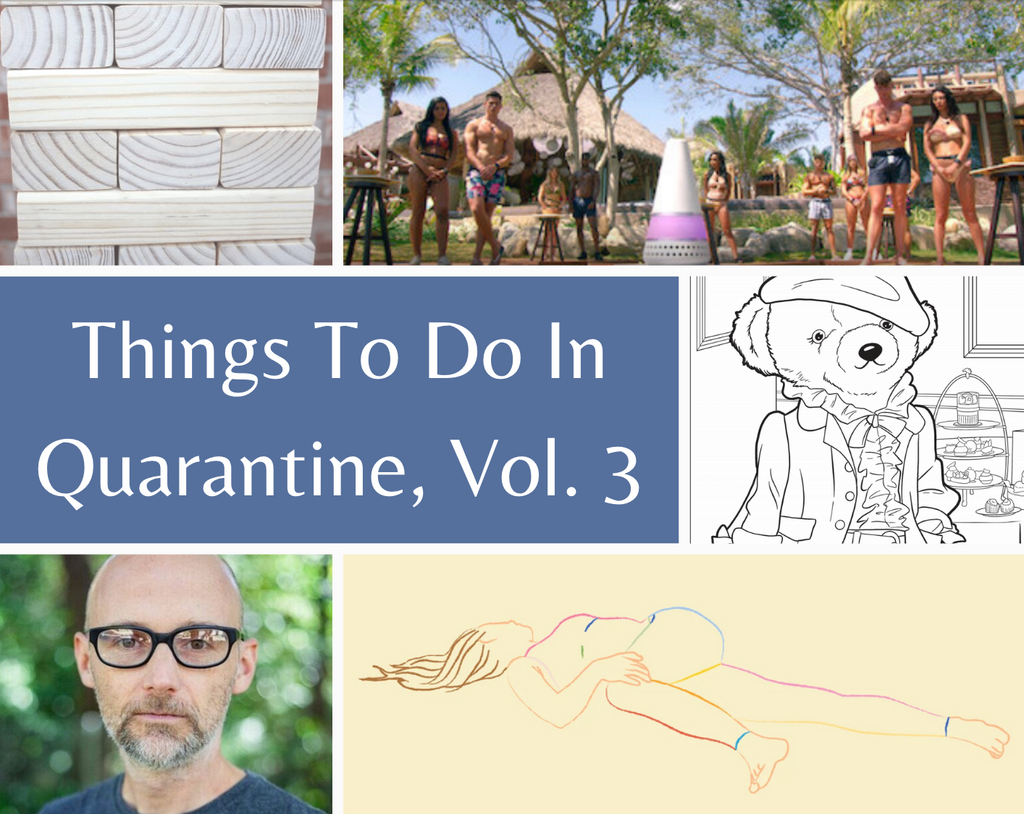 Another day, another quarantine extension. Does anyone else miss social interactions that don't involve a sidewalk?
Here we are, descending the curve and heading into summer, and I thought it was an ideal time for my latest and greatest tips for making quarantine a bit better.
Without further ado, Things To Do In Quarantine, Vol.3!
1) I'm verging on desperate for things to do that don't involve a screen. That said, watching these singles on a beach in Mexico is a gift from the quarantine gods (and Netflix). The "voiceover of reason" is primarily why I found it so delightfully amusing.
2) As a person who is sick of sitting and starting to experience what I can only assume are premature middle-aged aches (my knees can't stay bent for a extended periods of time), this short and sweet routine is much appreciated and does not require a change of clothes.
3) As many of you know, I got my fashion start at Ralph Lauren, but way before that, I was an immense fan of the Polo Bear (Martini Bear was my favorite). This coloring book feels nostalgic and the act of coloring (or watercoloring if you're like me) is incredibly soothing. I feel silly pointing out that it's also great for kids.
4) Speaking of soothing, these meditation breaks at 3pm help me reset during the afternoon slump. I don't do them every day, but when I do, it's a quick 5-minute meditation followed by Q&A of how to stay sane in this craziness. I will happily take helpful info from a meditation expert like MOBY, wouldn't you?
5) When calm and quiet just isn't doing the trick, knock something over! Playing this game in giant size makes me feel like a kid, with the giant-ness making the destruction potential even more satisfying. Anything I can customize to my interior, entertains me and supports a maker is a win-win-win.
That wraps up Vol. 3! Keep your comments coming! I love hearing from you.
Stay safe and stay home, and don't forget the sunscreen.
Love,
Alessandra