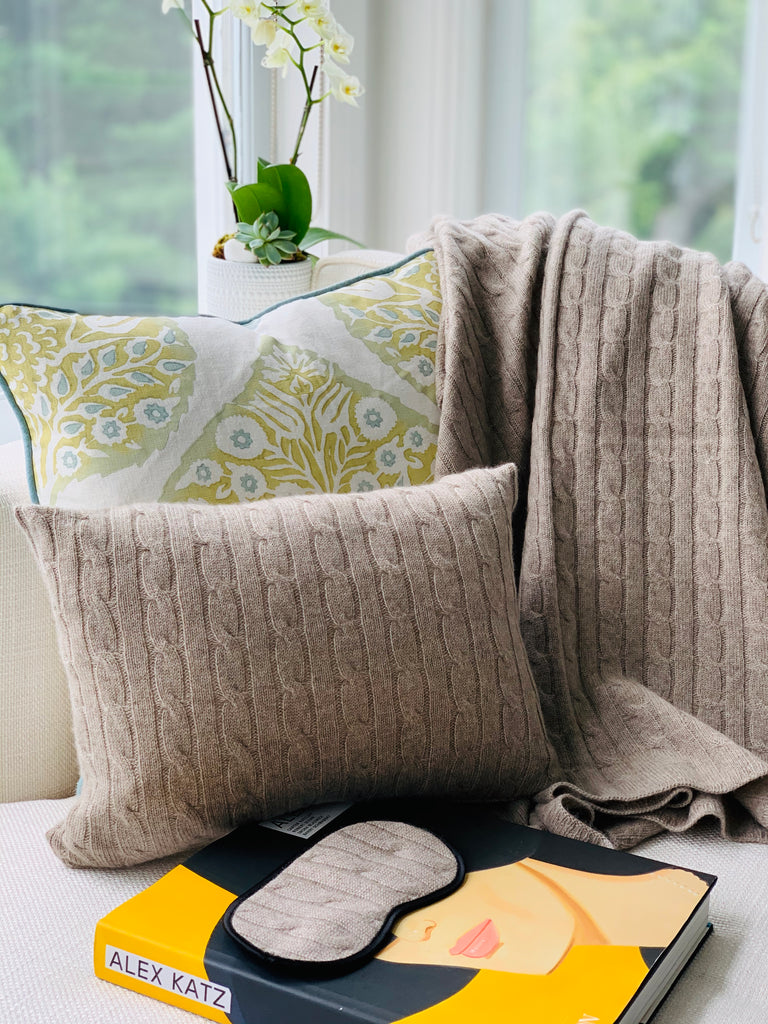 We created the Cozy Set make you feel at home, wherever you are. To us, home means familiarity, comfort and security. It also means a hint of I'm-worth-it indulgence, so we knew we were going with cashmere for this one. 
We partnered with a family-run mill with over 60 years in the industry to bring you this luxurious cashmere. Generations of milling expertise ensure that cocooning yourself in it feels like being held safely in the warm, soft hug of a loved one. It also ensures the longevity we stand by, since the extra-long fibers in this cashmere resist pilling, while masterful knitting gives each piece strength and integrity for years to come.
Initially we envisioned these pieces as a travel set, to help bring the comfort of home with you no matter where you traveled. But with work/home boundaries getting so blurry during these WFH days, we see value in offering you a way to separate the two in your own space. Leave it to the hard edges of things to keep you awake and alert for work and let the soft, inviting embrace of our Cozy Set remind you that there is still a home in your house.
Shop the Cozy Set here and make yourself at home.